Hello my friend!
Do you trade manually? Ever been frustrated because you missed a good entry point? I bet you have… probably many times!
Worse, have you waited and waited for price to break out? You know how it is – you draw your trend lines or support & resistant levels, then wait for the right moment …and BOOM! You miss a beautiful entry because you're asleep or distracted, and can't place the order before price runs away from you.
Or, maybe you get lucky and get into the trade, but price only moves few pips in your direction before turning around and hitting your stop-loss… again! Doesn't that make you think "if only I could just bank a small profit and close my postion!"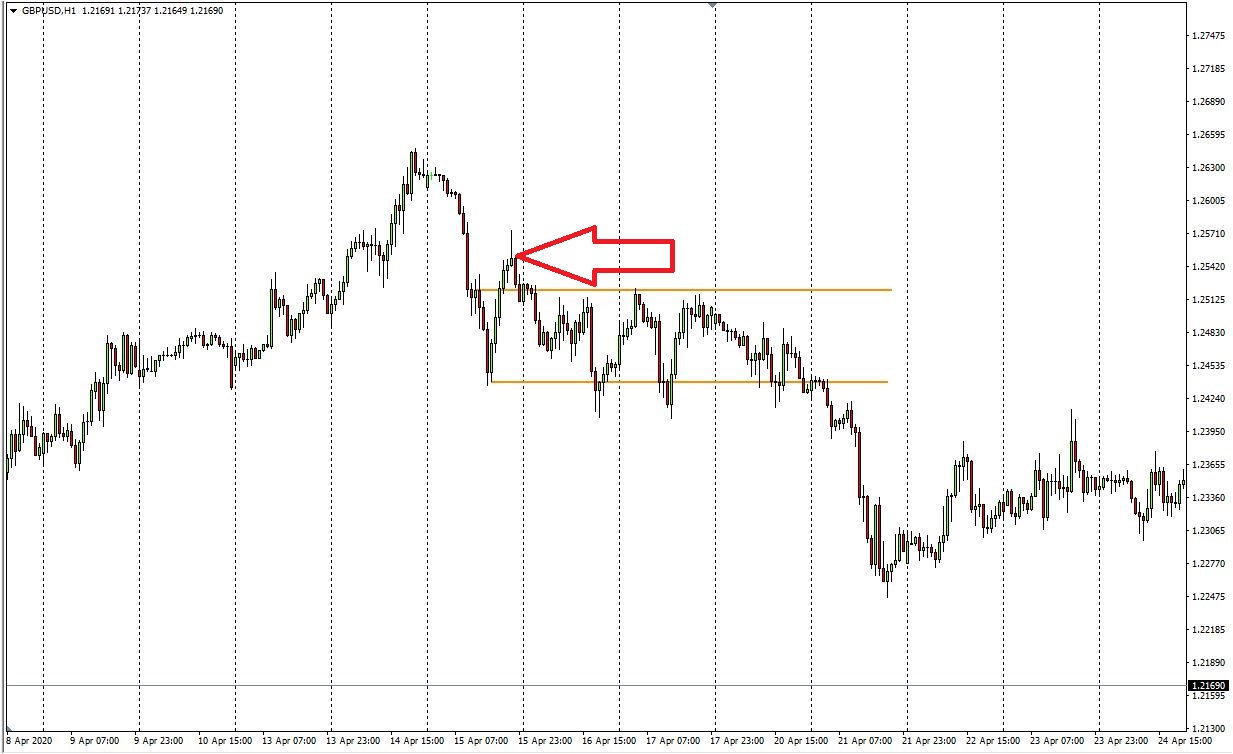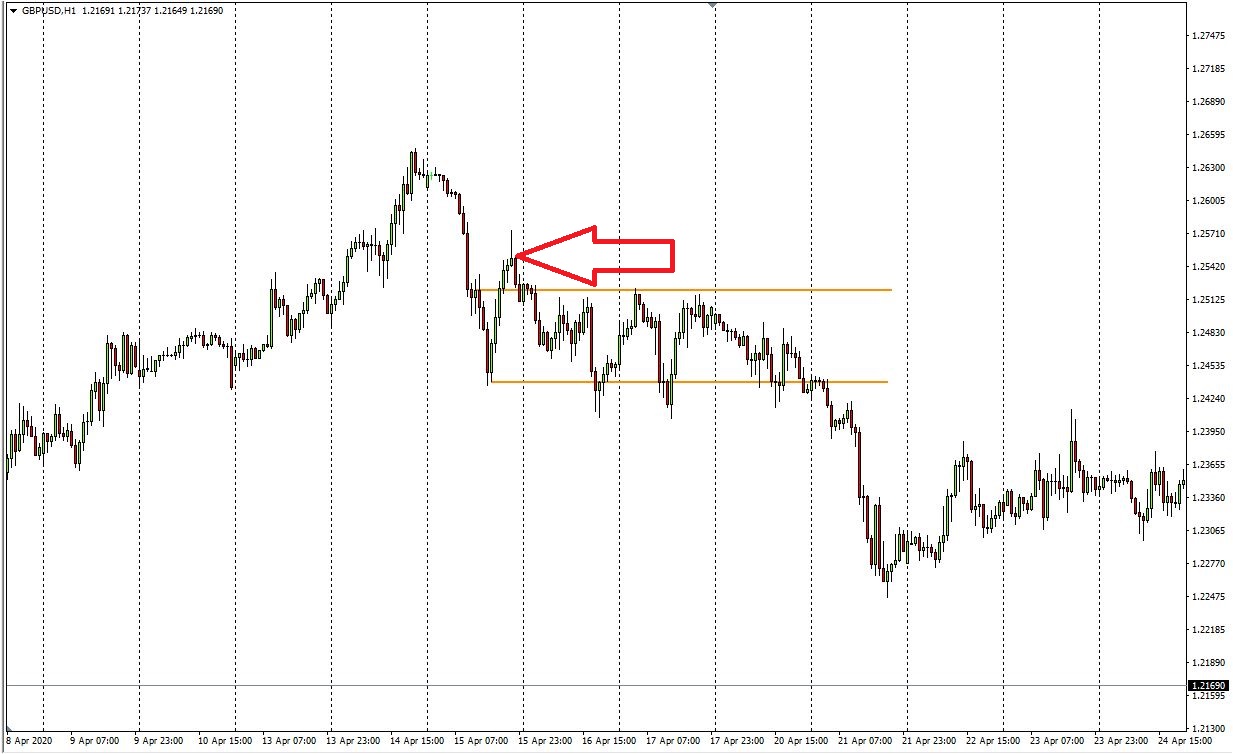 Well, what if I told you that there's a great way to resolve all of those frustrations? …because there is!
It's the most useful semi-automatic (or fully-automatic if you prefer) trade management EA for MT4.
For a start, it can take care of your trades for you while you're away enjoying yourself! Just imagine – no more sleepless nights or early mornings, and no more stressful "glued to the screen" trading days!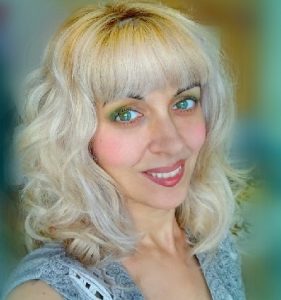 Let me introduce myself: my name is Janna, and I'm just like you – a part time trader who wants to trade more, but without the stress that comes with watching the screen all day long! Personally, I like to travel and enjoy spending time with my friends and family, but you can't do that when you're tied to the screen. I traded manually for many years, and struggled with missed entries, placing the orders (sometimes at the wrong levels!), moving the stop-losses, and trying to close those positions with a profit… until one day a programmer sent me a beautiful piece of software that did it all for me!
Right about now, you're probably thinking "not another FX marketer who never even traded before!", but that's where you'd be wrong because I'm the real deal… if want proof then you can check me out on YouTube http://www.youtube.com/c/JannaFX where I've been sharing my trading experience with everyone for years.
So, what exactly does this miracle EA do?
JannaFXLineTrader is a unique tool for MT4 that works with any broker allowing expert advisors.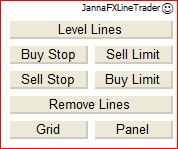 To begin with, it places pending (buy stop/buy limit/sell stop/sell limit) and market (buy/sell) orders – each at specific times (auto-daily) or at a specific time & date.
It also trades from support and/or resistance levels and/or trend lines (or all together if you want) – just add them to your chart and move them around as needed… they even respect start and end times if you only want to consider particular time windows!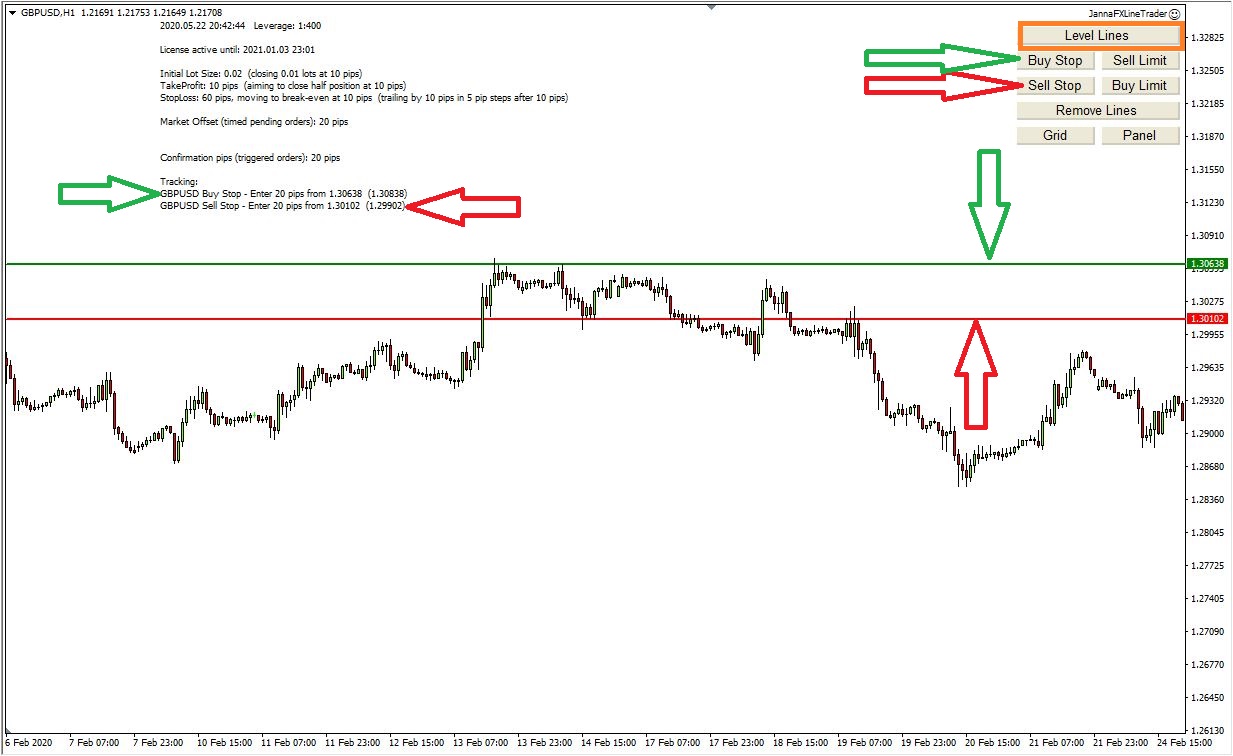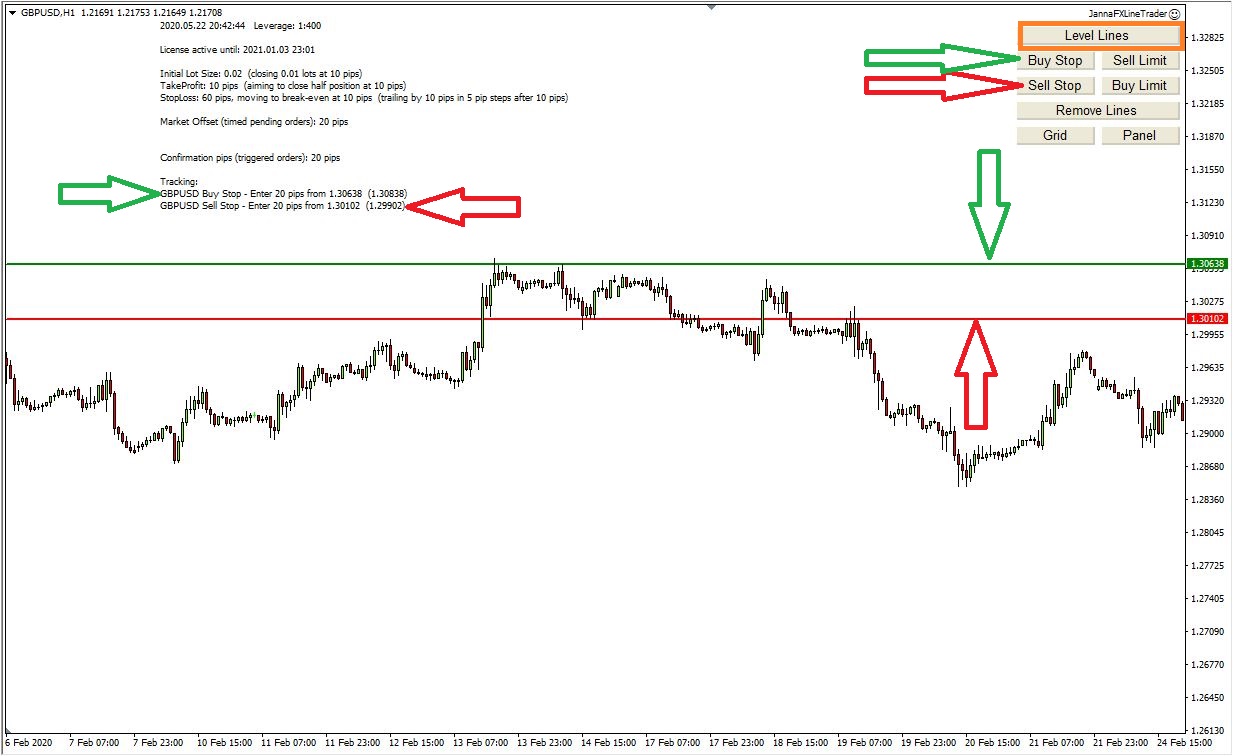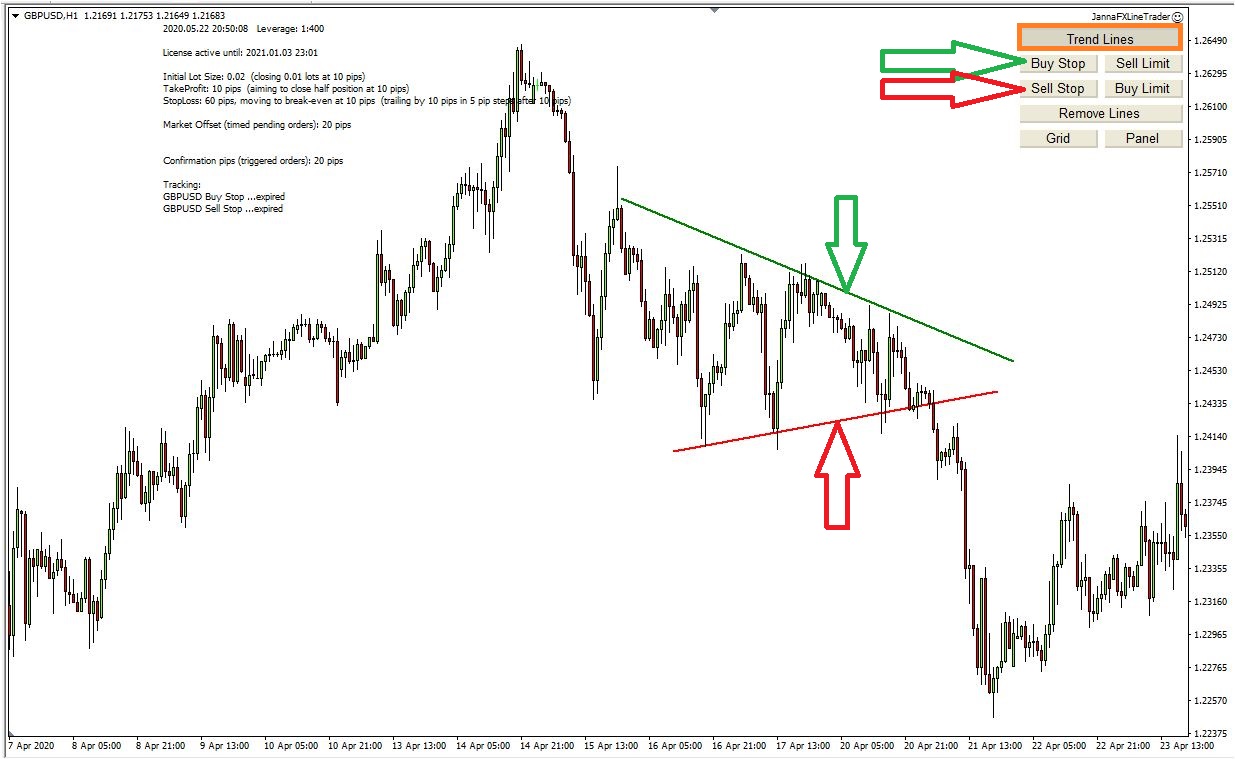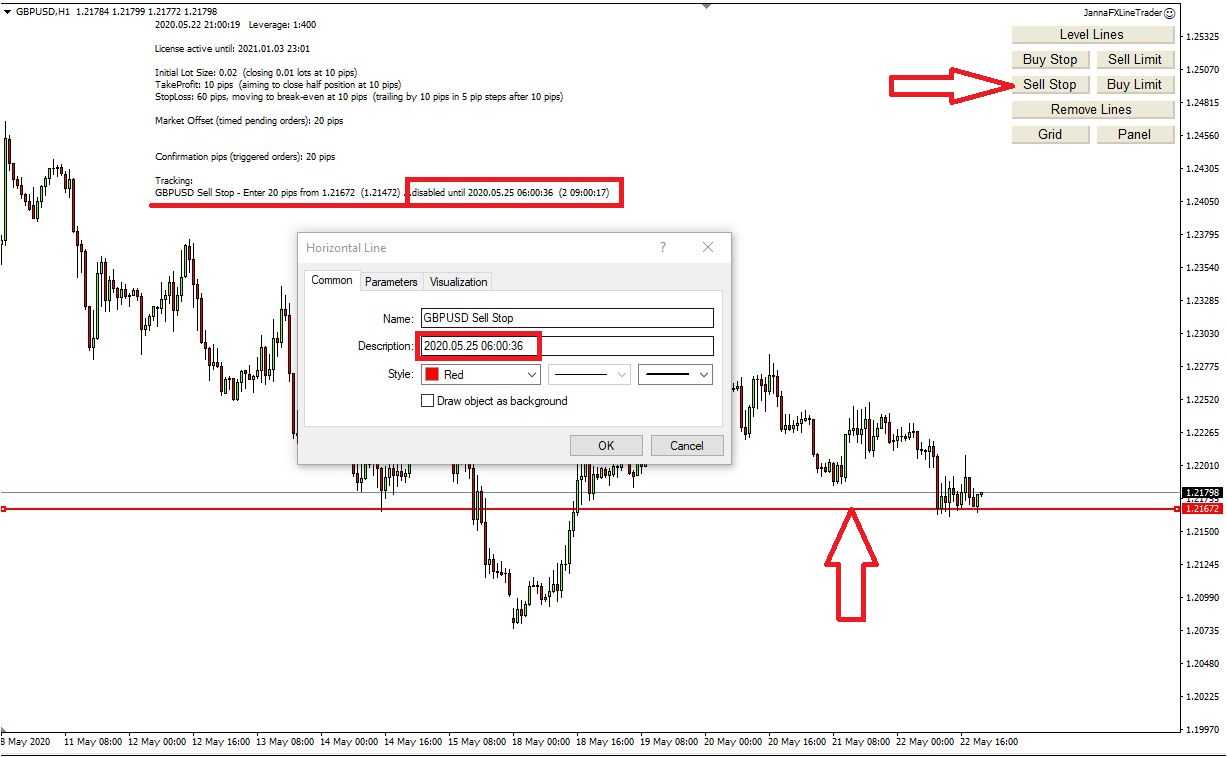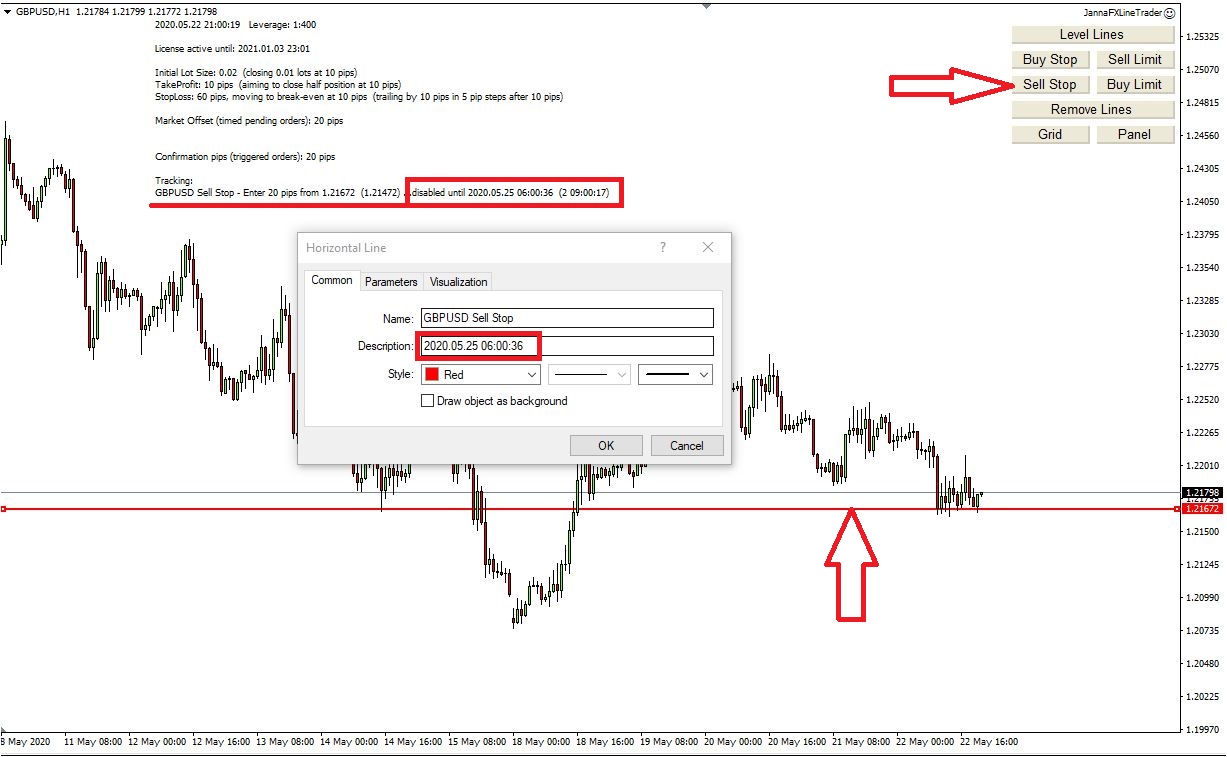 Once open, trades can be partially closed at the TP level so a profit is banked, and the stop-loss for the remaining half moves to break-even before being trailed to lock in additional profits using a "trail after" and "trail step" system.
Can you imagine doing all that manually?
That's the beauty of using this EA – all you have to do is to place your trend lines and/or support and/or resistant levels on the chart – the EA will do the rest! You only need to tell it what lot size, stop-loss and take-profit to use… it's so easy!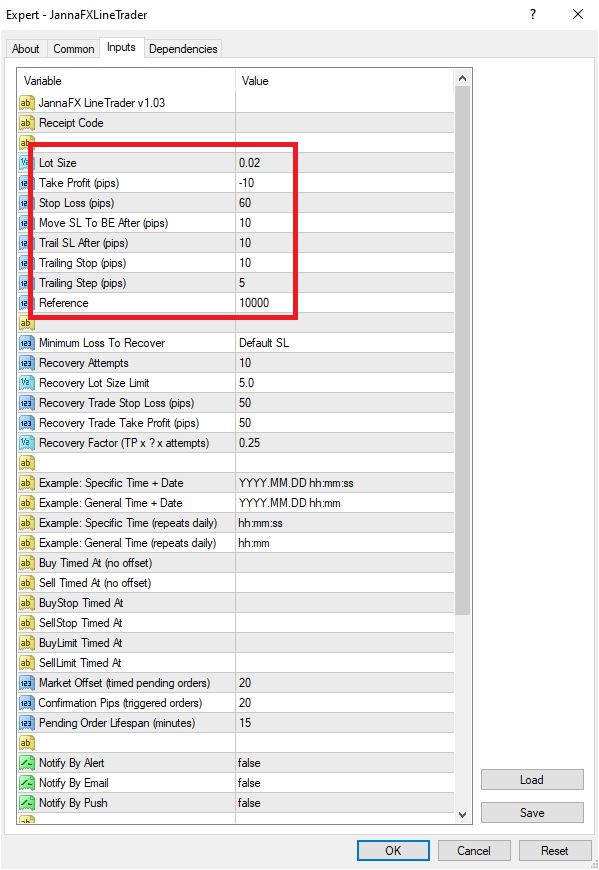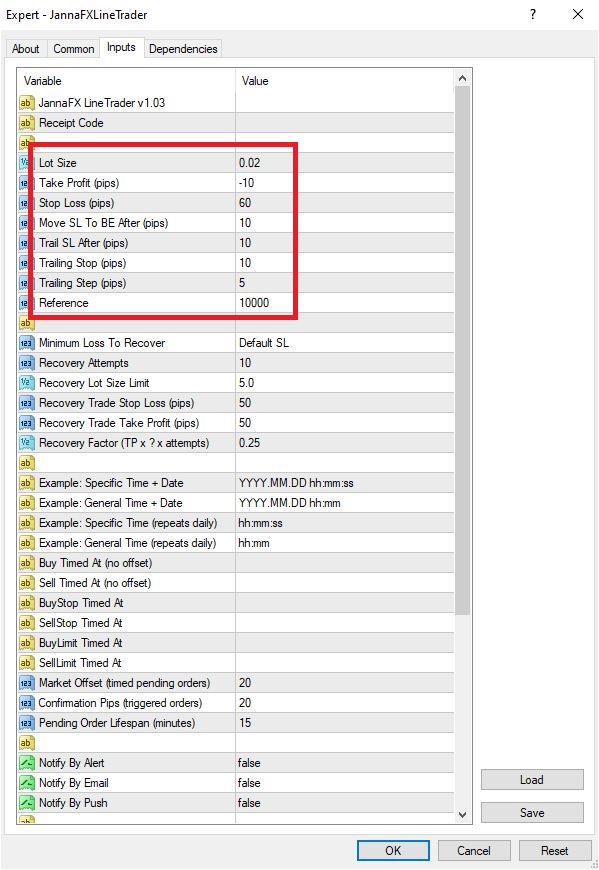 But it gets better… what if you made a loss? Well, there's no need to start thinking "What should I do now? How can I recover that money?" This EA also thinks for you and covers your losses. How?
Simple – a Recovery System is built in.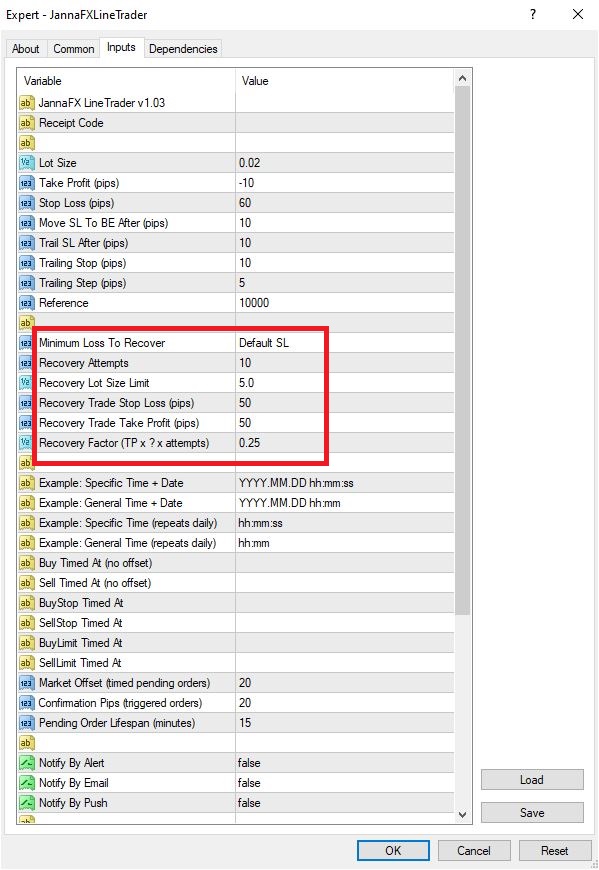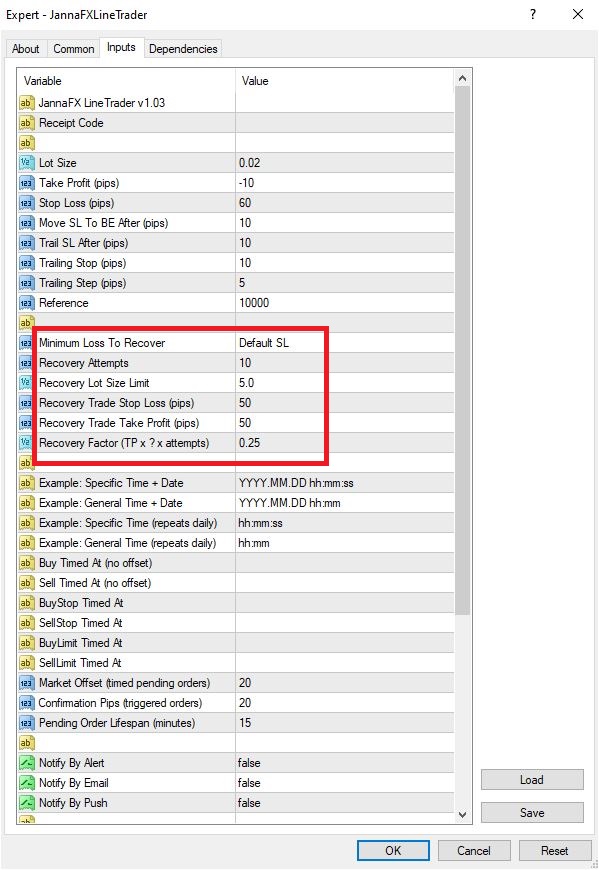 If you look at any pair, you'll notice that it fluctuates up and down. Between the moves it consolidates, so you're waiting for the pair to break out from consolidation. Until that happens, a market can go in one direction and take you into a trade, then turn around and hit your stop-loss, then turn again and again… but eventually, it will make a big move. So, the EA calculates the right lot size so the next big move will be able to cover all of your previous losses – and it does it without resorting to risky martingale strategies. How cool is that?!?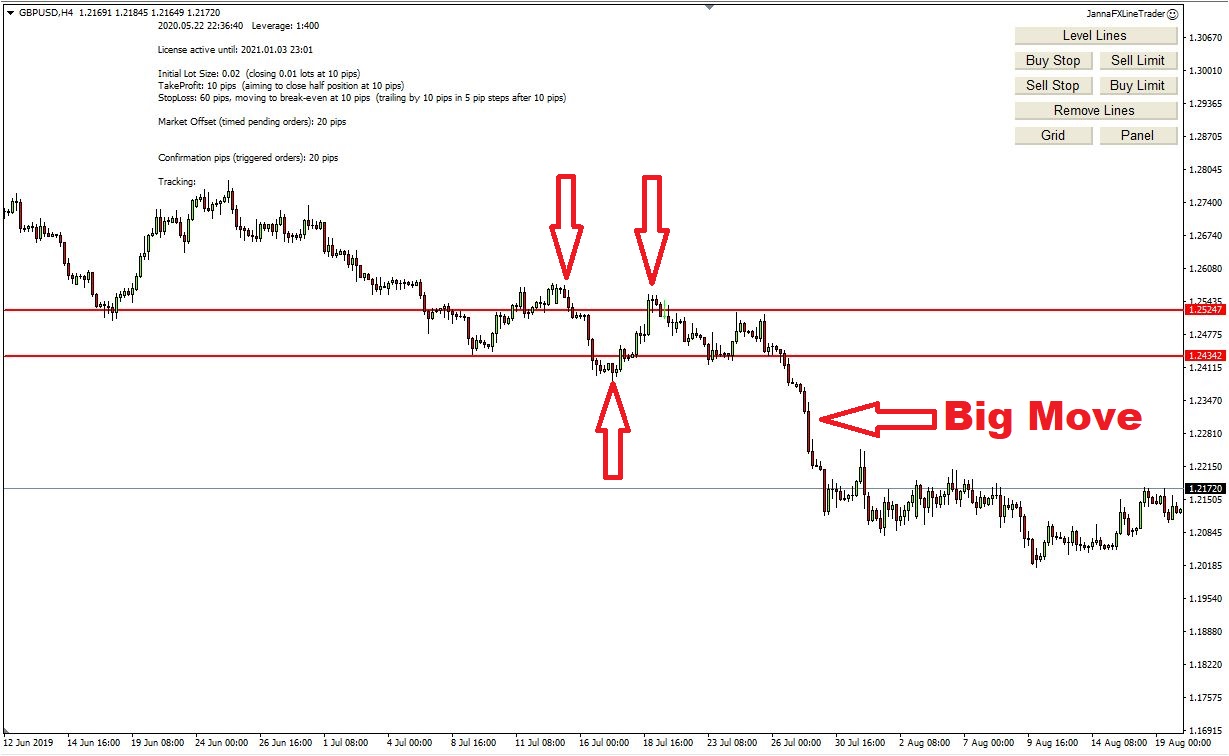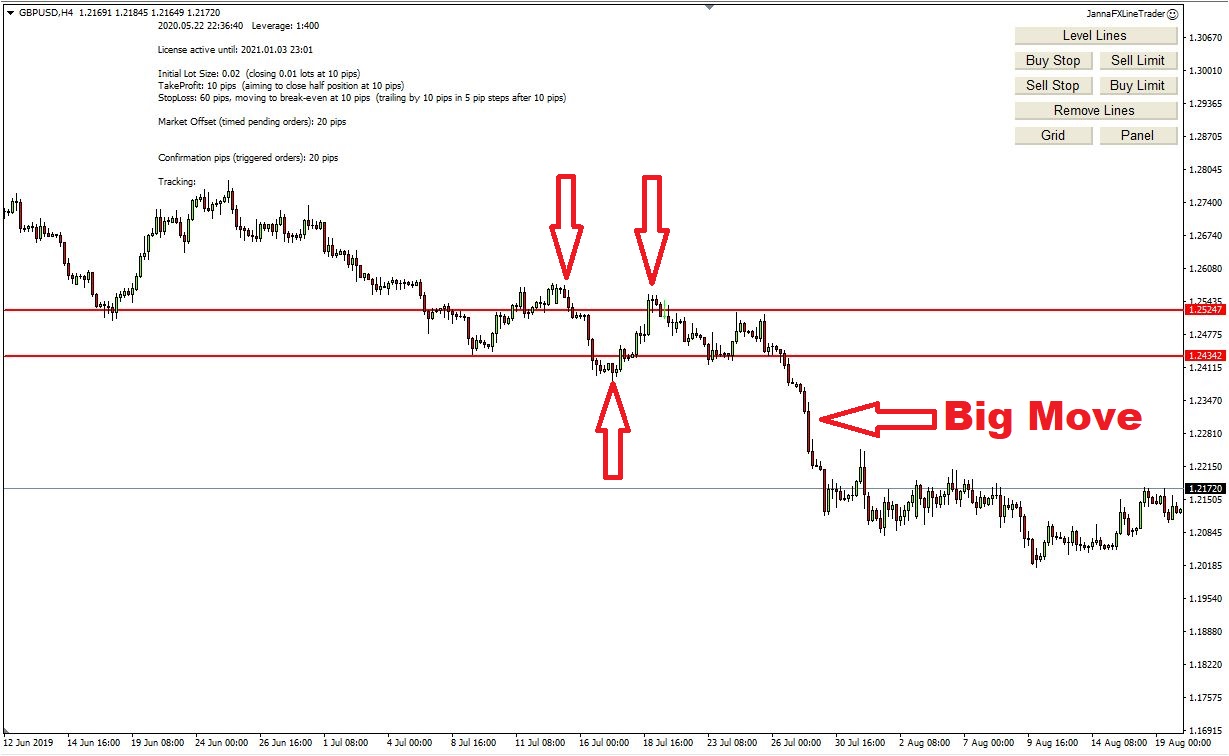 And if you think that's all it can do, well, you're soooo wrong! It also can run FULLY AUTOMATICALLY!
Yes, this EA is way cooler than you could ever imagine! With this EA you can set up a particular time for trades to take place – either every day, or just on a specific day! For example, you want to Buy and Sell at 09:00 GMT every day… no problem, or you want to place a Buy Stop at 09:00 GMT but 20 pips away from the current price at that time, and perhaps you also want to place a Sell Limit at 09:23 GMT but 38 pips from the current price at that time… well sure – no problem… just choose the settings and let the EA do the rest.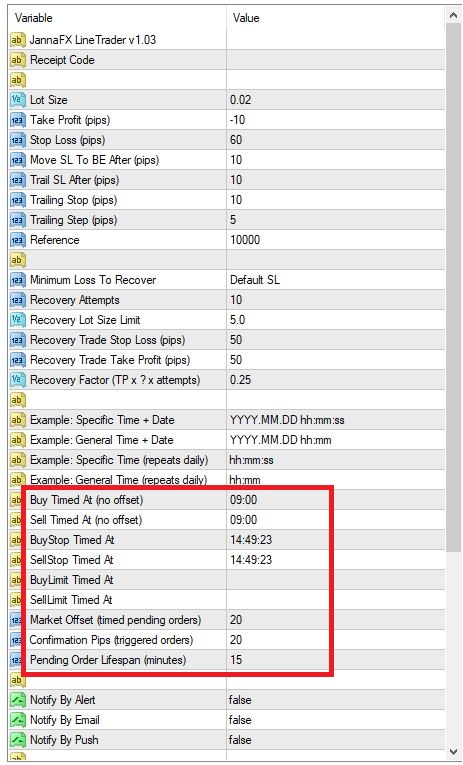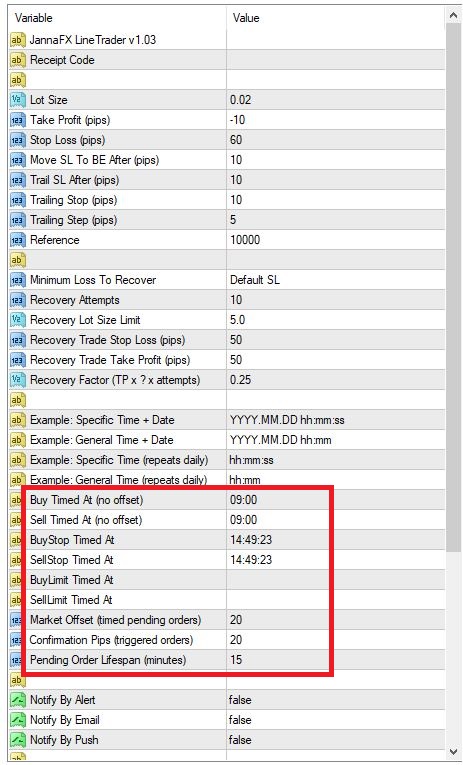 Imagine how useful this feature is for trading news releases! You know how fast markets move during the news, and sometimes it's impossible to jump at the right moment, or to close half positions and place trailing stops manually because the markets can run away from you in just a few seconds …but not from this EA!
But wait! Are you a beginner? Are you just starting to trade? Are you struggling to identify areas to trade or where to place support/resistant levels?
Well, here's what I can do to assist you: every weekend I post videos on my YouTube channel (JannaFX) which give Technical Analysis for 7 pairs (EURUSD, GBPUSD, AUDUSD, USDCAD, USDJPY, EURGBP, GBPJPY) plus GOLD and USCrude!!!
My analysis includes trend levels, support/resistant levels, patterns (channel, triangles, head & shoulders, etc.) and possible entry points! I have 35,000+ happy followers in my channels and social platforms, and this number is growing every day!
But there's more: I have verified trading results confirmed by myFXbook and FXBlue!
Last year I doubled my accounts …just from part time trading with the help of JannaFXLineTrader!
Check this out: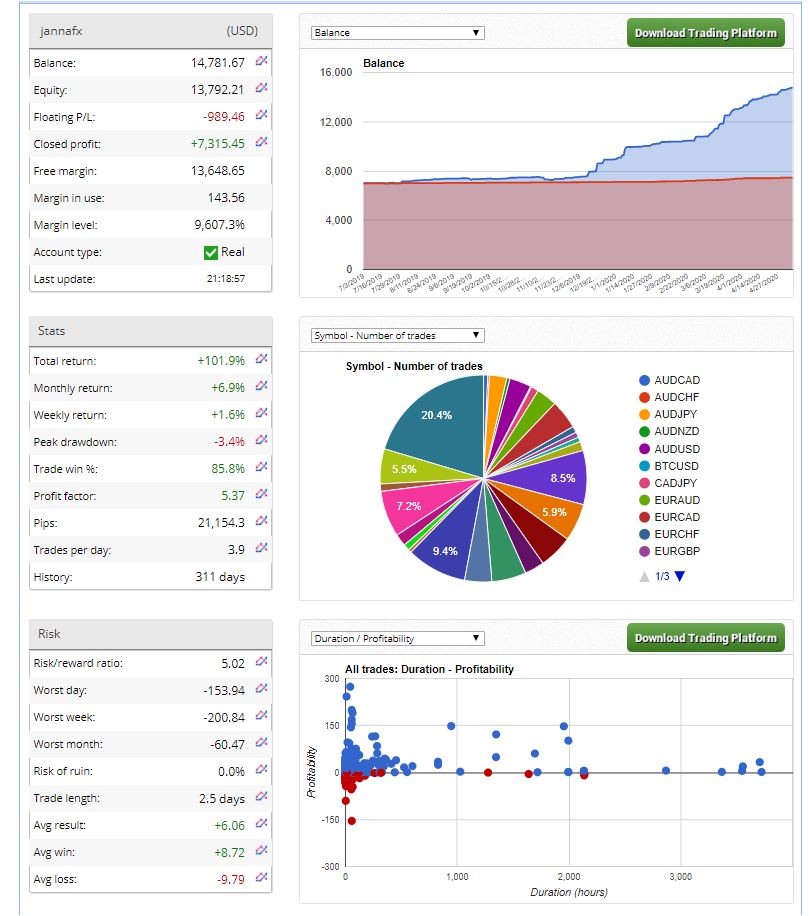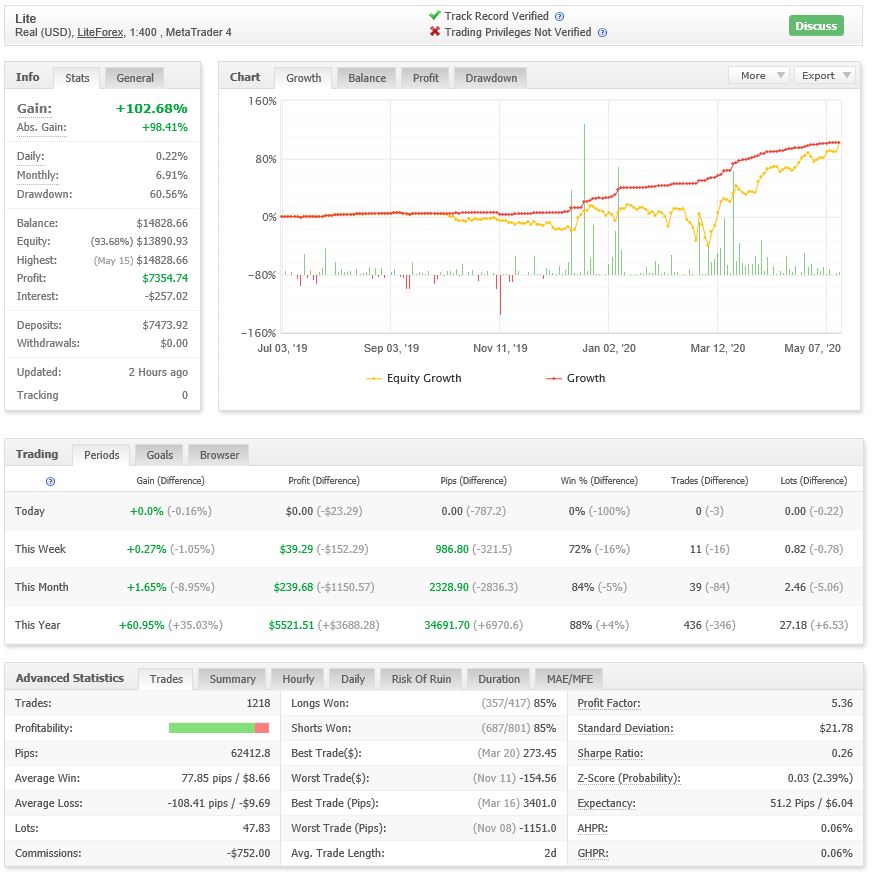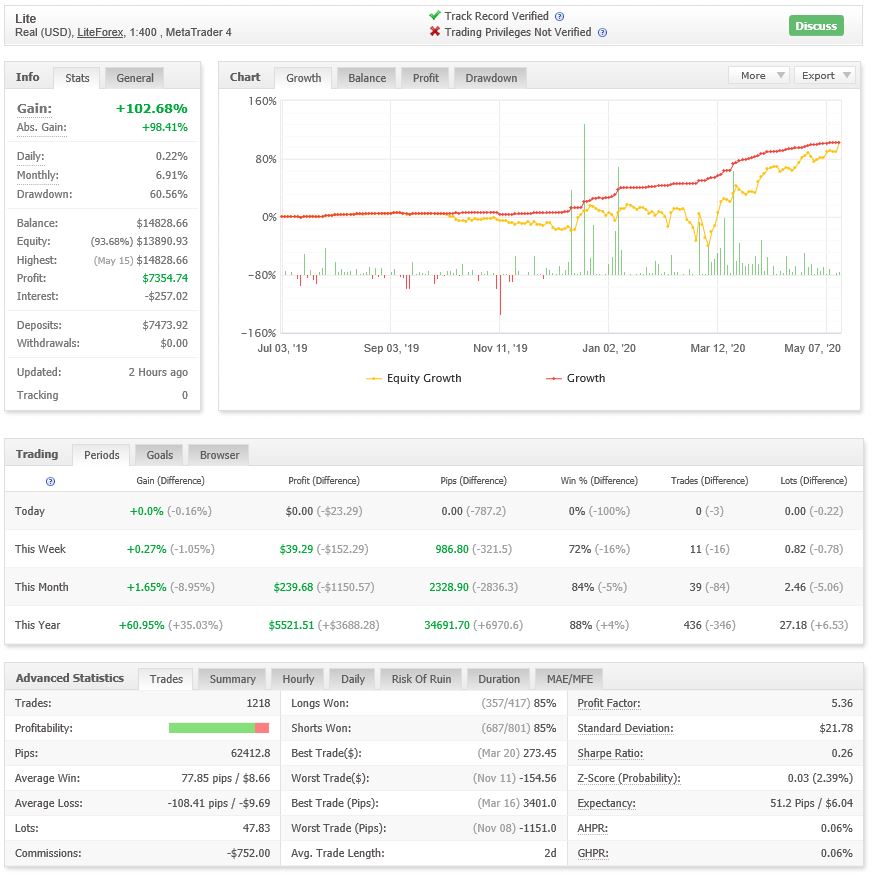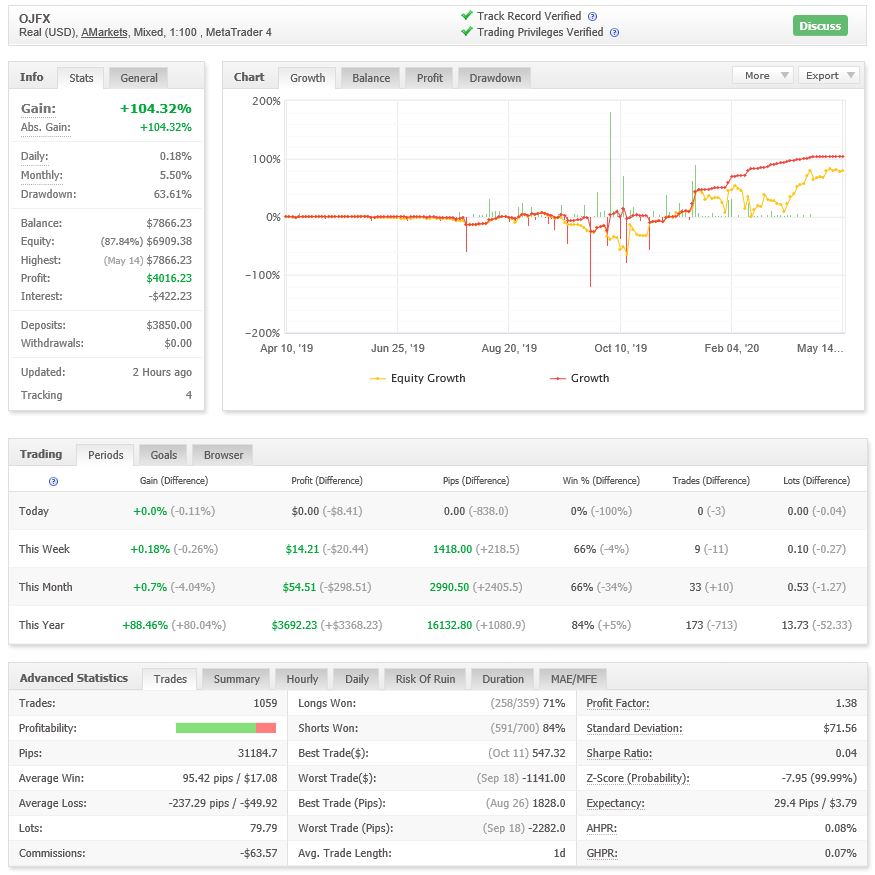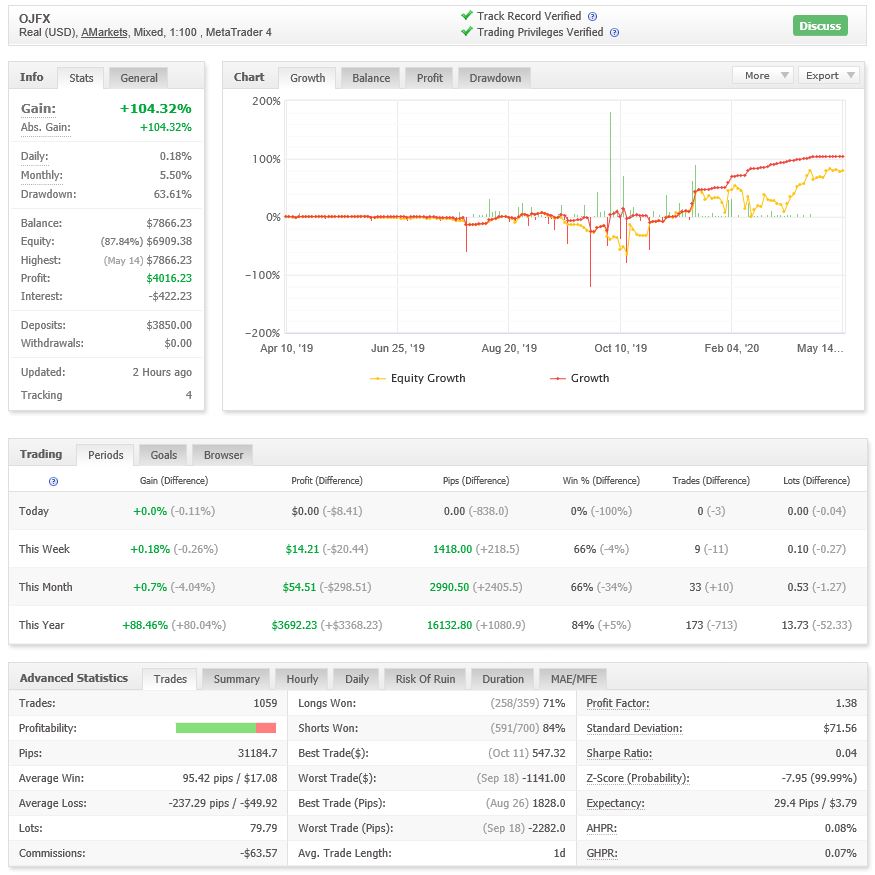 All you really need to do is watch my videos and place those levels – the EA will handle the rest!
So, I suppose you're now thinking that it all sounds great …but how much is it going to cost for all of these benefits?
Well, I'm not one of those typical gurus who ask $500 for their EA, $1,000 for their mentoring, or charge you $100 per month for a subscription.
All of my videos are FREE to watch. Yes – you read right …absolutely FREE!
As for the EA, I only ask $20 per month …an amount you can realistically make back in one trade!
Ask yourself honestly… isn't it worth investing the equivalent of ONE Starbuck's coffee per week in your financial future by gaining access to "TMUTFYT" (The Most Useful Tool For Your Trading)?

Remember: if you aren't satisfied with your results then you can cancel your subscription at any time.
If you're still not sure this is right for you then check out my YouTube channel and watch me using the EA in my live trading together with full instructions on how to use it.

Happy Trading!
Risk warning: Trading foreign exchange and futures on margin carries a high level of risk, and may not be suitable for all investors. The high degree of leverage can work against you, as well as to your advantage. Before deciding to invest in foreign exchange or futures, you should carefully consider your investment objectives, level of experience, and risk appetite. The possibility exists that you could sustain a loss of some or all of your initial investment and therefore, you should not invest money that you cannot afford to lose. You should be aware of all the risks associated with foreign exchange and futures trading, and consult with an independent financial advisor if you have any doubts.